The "Key Way" to Successful Broaching
Our Push, Pull, One Pass, Production and Keyway Broaches with Bushings reflect our heritage of innovation and expertise and reliability. Every broach is manufactured in our newly constructed USA facility located in South Deerfield, MA, using premium quality high speed steel, proprietary heat treatment processes and state of the art sharpening technology. duMONT broaches, the original and still the best.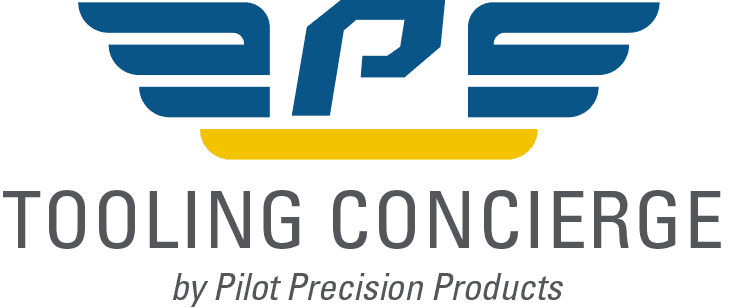 As your Tooling Concierge, we use our expertise to understand your complex machining applications and recommend the right tooling such as Industrial Broaches, Rotary Broaches, Keyway Broaches, Custom Broaches, Indexable Broaching Systems, Rotary Broaches & Tooling for Swiss, High-Performance Round Cutting Tools and High-Precision Micro Drills. We also leverage our technical knowledge and business relationships to connect you with four of the world's most respected brands of broaching tools, reamers, micro endmills & drills, and more.
SUPERIOR PRECISION, QUALITY, CONSISTENCY, AND PERFORMANCE.
About Our Broaches
The duMONT Company has been designing and manufacturing Precision Broaches for decades, and these Broaches are recognized all over the world for their quality, durability and engineering detail.

We provide Keyway Broach Sets in a variety of sizes and combinations for your convenience. All of our Broach Sets are furnished in traditional boxes, either varnished wood or plastic, depending on the set selected, and come complete with Precision Broaches, slotted Bushings and necessary Shims.

We stock duMONT keyway broaches in a range of sizes (American Standard or Metric) and coatings (Std, TiN, TiAlN) ideal for short run production and general maintenance. We are also fully equipped to custom manufacture any Special Keyway Broach orders not listed in our catalog. We also stock a variety of keyway bushings to allow for use of our keyway broaches in many bore sizes.

duMONT One-Pass Keyway Broaches are designed for smaller production runs of identical keyways in varying bores. Used with the appropriate bushing size (American Standard or Metric) to cut to full width and depth in one pass. No shimming required.

Production Push-type Keyway Broaches offer maximum speed and accuracy in production runs of identical bores, using either hydraulic or hand-operated presses. These broach tools are self-supporting. No shims or bushings are required.

Our Keyseating Broaches feature superior tooth design and are ground to precision keyway tolerances. We offer sizes for cutting the most common keyway widths and TiN or TiAlN coatings are available. We also carry AFS Type Keyseating Broaches that provide a stagger tooth design and promote an efficient cut. All of our Keyseating Broach tools are for applications using the Hansford Davis Keyseating machine models 4, 5 and 15.

Our Pull-Type Keyway Broaches are ideal for applications in high volume production pull-type machines. We offer the most common American Standard and Metric Pull-Type Keyway Broaches, available either as Industry Standard 500 Series with threaded pull end or 600 Series with notched pull end.

Our Round Broaches are designed to generate one-pass a precision round hole in a previously cast, drilled or reamed round hole. These Internal Hole Broaches are ideal for precise tolerances, sizing and finish for those applications demanding precision and finish. Each broach is finished with variable pitch teeth and available in American Standard sizes. Metric sizes are available upon request.

Our Full Square Broaches are designed to generate in one pass a Full Square hole in a previously case or drilled round hole. The Broach leaves no radii on the flats of the broached piece and the pilot diameter equals the finished full square size.

Our Standard Square Broaches are designed to generate in one pass a Standard Square hole in a previously cast or drilled round hole. Standard Square Broaches begin in an oversized pilot hole and generate the square hole while leaving small radii on the flats.

Our Hexagon Broaches are designed to generate in one pass a hexagon hole in a previously cast or drilled round hole.

We are fully equipped to manufacture both Standard and Custom Broaches in either Push or Pull Styles, including all types of Keyway, Internal Hole, and Surface Broaches. Special features such as chamfering or deburring for one-pass operations are readily available. All our Special Broaches are manufactured from the higher quality high-speed steel and have TiN or TiAlN coatings available.

We offer expert Broach Re-sharpening services with the goal of restoring the cutting edges of the Broach to its original condition. Broaches returned for this service are each individually examined and specific regrind instruction are generated for the reconditioning of the tool.