Established Rotary, Index and Punch Broaches Made for all Alloys 
The broach authority: With superior American craftsmanship combined with a passion for unmatched quality and consistency, Hassay Savage's tooling delivers a distinctive competitive advantage.
Hexagonal, Square and Adjustable Rotary Punch Broaches
Our HassayMAX hexagonal punch broaches and square punch broaches are manufactured from custom hardened alloys and are a specially formulated material that combines high hardness with exceptional abrasion resistance and toughness. They're ideal for sockets where long tool life is required. All rotary punch broaches are also available with M-2 HSS for mild steel applications. 

Adjustable Rotary Broach Holders
Our adjustable rotary broach holders are designed to work with a variety of shapes such as internal hex and square rotary broaches. These rotary broaching tool holders can be used with any type of CNC, manual turning or screw machine. Holders and broaches are sold separately and available from stock for immediate inventory. 

Swiss Style Hexagonal and Square Rotary Punch Broaches
Our Swiss style rotary punch broaches are ideal for uses in medical, dental and aerospace applications. Available in both our M2 and MAX alloys, these broaching tools have consistent high-tolerance forms for long production runs, create superb surface finishes and have outstanding tool life in stainless and titanium applications. Special sizes and tolerances are available in less than 5 days. 

Swiss Style Non-Adjustable Holders
Our Swiss style non-adjustable holders are designed for high performance results, quality and consistent tool life that will keep your machines running longer. These Swiss style holders are self-centering – no center indicating required. They are ideal for aerospace, medical part/bone screw and dental part production applications.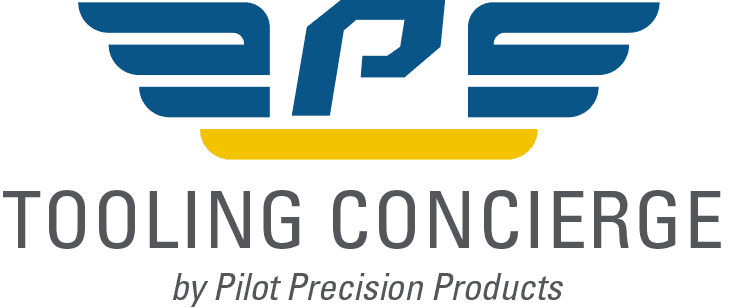 As your Tooling Concierge, we use our expertise to understand your complex machining applications and recommend the right tooling. At Pilot, we also leverage our technical knowledge and business relationships to connect you with four of the world's most respected brands of broaching tools, reamers, micro endmills & drills, and more.
SUPERIOR PRECISION, QUALITY, CONSISTENCY, AND PERFORMANCE.