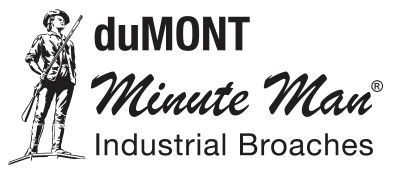 Custom Broaches to Meet Every Application
Our custom broaches can be ordered from your industrial distributor. Check to see if a standard item will serve your needs before ordering a custom broach. When standard items are not appropriate, we would be pleased to design and manufacture a broach to meet your specific needs. Our team of engineers can assist in finding or creating the perfect broach for you. 
Custom Spline Broaches
Spline Broaches specifically designed and manufactured for your application, duMONT Minute Man and Hassay Savage offer straight sided, Involute Spline and Serration Broaches in both Push or Pull-type designs. Due to the complex nature of these tools a customer part print is required. Pull-type Broaches are available in a variety of pull ends – Threaded, Notched, Pin and Automatic, to name a few.

Firearms Custom Breechface Broaches
Made with firearms applications in mind, all breechface broaches are manufactured to order for your specs. For use with the following pistol brands: Glock, Smith & Wesson, H&K, Walther, CZ and Canik with calibers including 9mm, .40, .45, .380 and 10mm. Send us your print or width and length of cut dimensions for a quote.

Custom Keyway Broaches
duMONT Minute Man and Hassay Savage manufacture Special Keyway Broaches in either Push or Pull-type in both American Standard and Metric Sizes. Special Application Multi-pass Push Keyway Broaches and One-Pass Keyway Broaches which require the appropriate guide Bushing can often be manufactured from an existing blank for quick delivery. One-Pass Keyway Broaches are also available in a self-guiding Production Style that require no guide Bushing. 

Custom Internal Hole Broaches
Internal Hole Broaches in Push and Pull-type including Square, Hexagon, Round, Rectangular, Keyway and irregularly shaped Broaches are all readily available. Broaches for Burnishing, Sizing and Combination or Cut and Finish applications are also manufactured as either Push or Pull-type. Pull-type Broaches are available with a variety of pull ends – Threads, Notched, Pin and Automatic, to name a few.

Broach Re-Sharpening Services
Broaches, regardless of type, should never be used when dull. The use of a dull Broach may result in poor finish or cause drifting, damage to the teeth or breakage. Correct and timely re-sharpening will increase Broach life and quality of parts. duMONT Minute Man and Hassay Savage offer expert Broach re-sharpening services. 
Learn more about our Re-sharpening Services.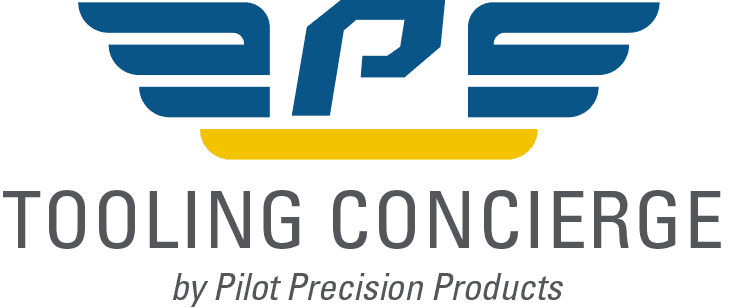 As your Tooling Concierge, we use our expertise to understand your complex machining applications and recommend the right tooling. At Pilot, we also leverage our technical knowledge and business relationships to connect you with four of the world's most respected brands of broaching tools, reamers, micro endmills & drills, and more.
SUPERIOR PRECISION, QUALITY, CONSISTENCY, AND PERFORMANCE.