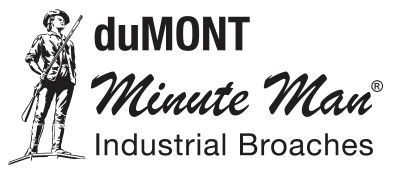 The "Key Way" to Successful Broaching
Our Push, Pull, One Pass, Production and Keyway Broaches with Bushings reflect our heritage of innovation and expertise and reliability. Every broach is manufactured in our newly constructed USA facility located in South Deerfield, MA, using premium quality high speed steel, proprietary heat treatment processes and state of the art sharpening technology. duMONT broaches, the original and still the best.
Keyway Broach Sets
We provide Keyway Broach Sets in a variety of sizes and combinations for your convenience. All of our Broach Sets are furnished in traditional boxes, either varnished wood or plastic, depending on the set selected, and come complete with Precision Broaches, slotted Bushings and necessary Shims.

Keyseating Broaches
Our Keyseating Broaches feature superior tooth design and are ground to precision keyway tolerances. We offer sizes for cutting the most common keyway widths and TiN or TiAlN coatings are available. We also carry AFS Type Keyseating Broaches that provide a stagger tooth design and promote an efficient cut. All of our Keyseating Broach tools are for applications using the Hansford Davis Keyseating machine models 4, 5 and 15.

Pull-Type Broaches
Our Pull-Type Keyway Broaches are ideal for applications in high volume production pull-type machines. We offer the most common American Standard and Metric Pull-Type Keyway Broaches, available either as Industry Standard 500 Series with threaded pull end or 600 Series with notched pull end.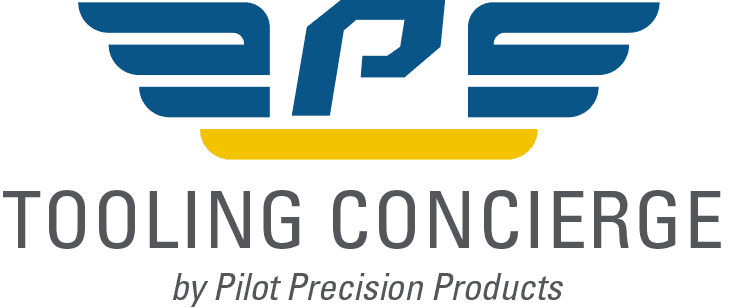 As your Tooling Concierge, we use our expertise to understand your complex machining applications and recommend the right tooling. At Pilot, we also leverage our technical knowledge and business relationships to connect you with four of the world's most respected brands of broaching tools, reamers, micro endmills & drills, and more.
SUPERIOR PRECISION, QUALITY, CONSISTENCY, AND PERFORMANCE.